Are there any rules on Face Claims? I don't find any.
I'm not sure what you really mean. If you mean a face claim list then there isn't one yet cause we only just made this site (by we I mean kerii). Any other questions doby be afraid to ask.
Like, are FCs from the series allowed here?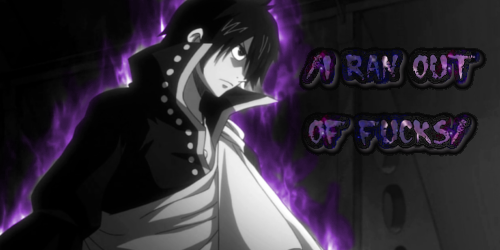 "No time to get dressed, just fight stripped down. Unless you want to lose."
Yes, you may have SAO FC's, just not Asuna or Kirito (as you can see those are already claimed by Videns and I xD)
Ah. I guess this is answered.


Similar topics
---
Permissions in this forum:
You
cannot
reply to topics in this forum